About Curly & Yarny
Hi All! Let me tell you more about myself, Curly & Yarny!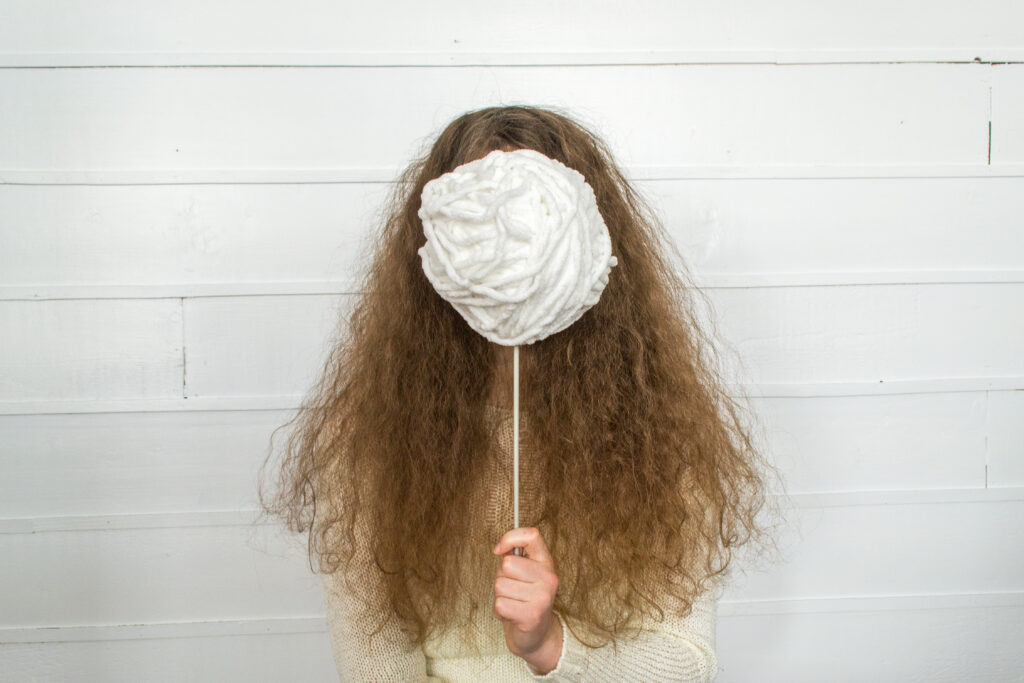 I got introduced to arts and crafts at an early age. At 9 years old, my mom thought me how to crochet (Left-handed!). A few years later, my grandmother showed the tips and tricks of knitting. Since then, I have never stop creating thing with my own hands!
I recently picked-up on weaving and bought myself my first rigid heddle loom. At that time, I could not suspect how much addicted I would become. Let me tell you, weaving is a lot of fun! There is something so soothing in the movements of passing the shuttle and beating the yarn. And there is nothing more rewarding that unrolling a piece of woven fabric from a loom. I'm always amazed at how I start with a ball of yarn and end up with a piece of cloth!
I have decided to dedicate part of my life to sharing my weaving knowledge. Weaving is more than a passion for me: it's a lifestyle! I believe weaving is an amazing art and I wish everyone would be weaving. My goal is to give back to the weaving community and inspire a new generation of weavers. This art cannot be forgotten and we need more weavers in this world!
Why Rigid Heddle Looms?
I have decided to dedicate to website to the discovery of weaving and mostly to Rigid Heddle Loom weaving. Why? Because I believe that they are the future of weaving!
First, it's compact and easy to store. There are many different sizes available starting from 16" to 48". The looms can be hung on a wall and in some cases they can even fold in two.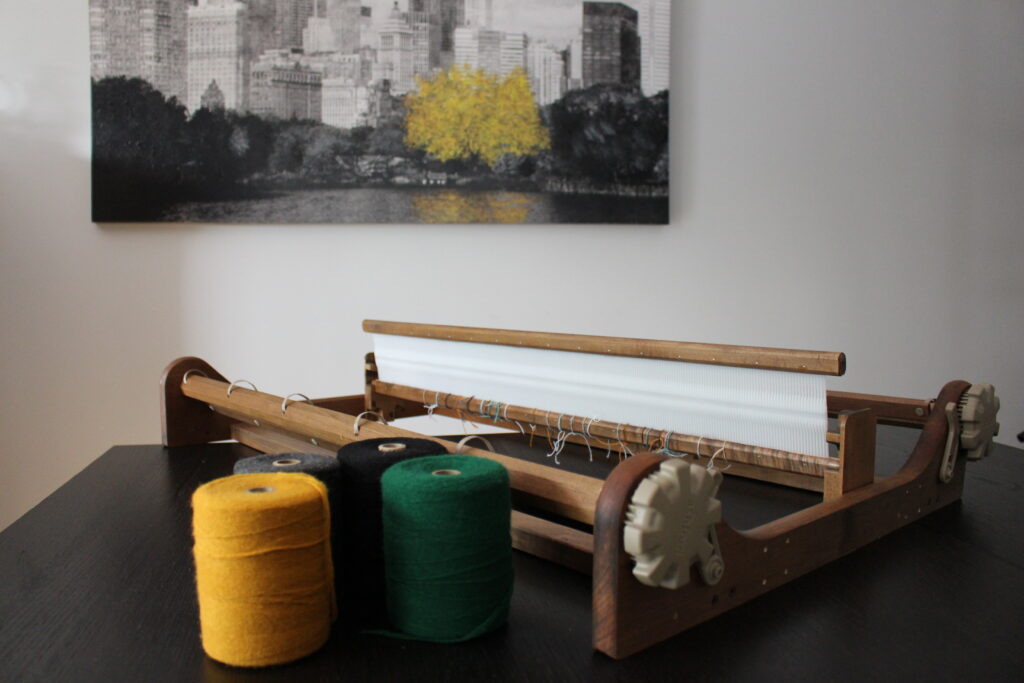 It's also relatively cheap! You can buy a new one for a few hundreds of dollars, depending on the chosen size. And if you are lucky, you could find a second-hand loom for much less. Compared to other types of looms, Rigid Heddle looms seem like a bargain!
Finally, the creative possibilities are endless! There are so many ways to create interesting pattern that you will never get bored. You can play with color, make plaid patterns, use pick-up sticks and even add more heddles to create more complicated patterns.
I wish you happy weaving!
Curly & Yarny