Beginner's Scarf
Starting weaving on a rigid heddle loom can sometimes feel a little bit overwhelming. There are so many things to know! And while we try to figure it all out, we sometimes end up with projects that are not as pretty as we would expect which leads to discouragement! Thrust me, I know the feeling. As it is my mission to make beginner weavers' journey easier, I came up with this tutorial: The making of the Ultimate beginner's scarf on a rigid heddle loom!
Disclaimer: Links included on this page might be affiliate links. This means that if you purchase a product or service with the links that I provide, I may receive a commission. Please note that there is no additional charge to you. This helps me keep going and create more tutorials.
It's a turnkey project where the yarn used is set to make an amazing final effect! And the best part is that it's super easy! Here are the details: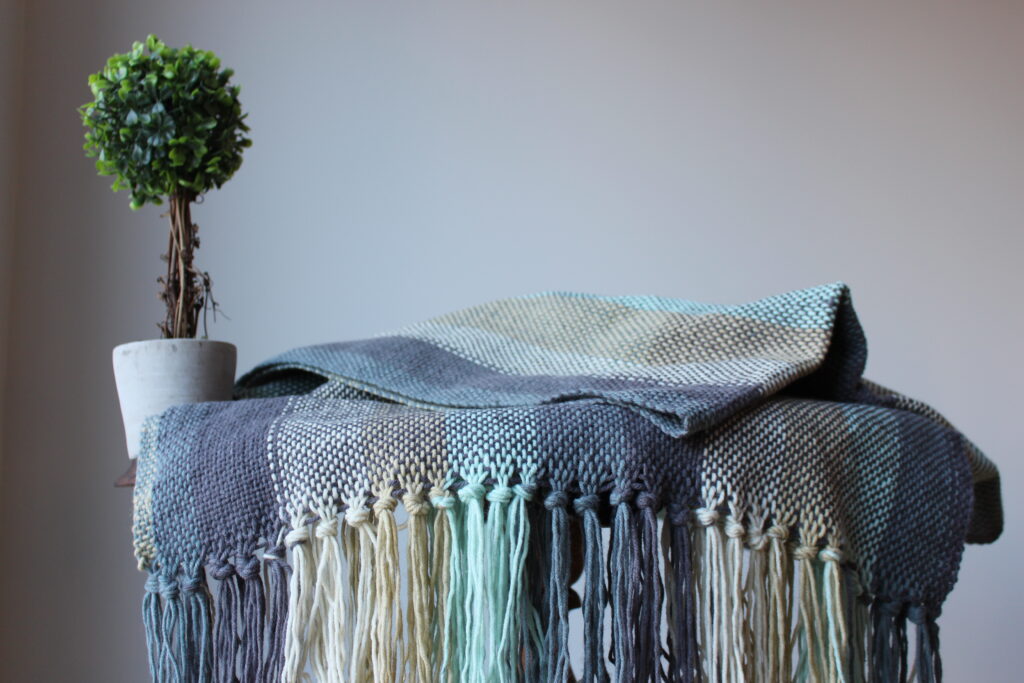 Dimension:
I warped a length of 270cm (108") and a width of 60 (24").
Once wet finished, the scarf was about 220 cm long (88") and 55 cm (22") wide. You could easily make it narrower and shorter if you'd prefer. I like my scarfs large!
I used 2 balls of "cake" yarn with lovely colors. The yarn is from Caron's Big Cake yarn and the name of the color is Afternoon Tea. I used this yarn for both the warp and the weft of the project. Each ball had about 551m/603 yards. I was left with a lot of yarn from the second ball. If your project is narrower than mine, you might only need one. I worked with acrylic yarn, because it helps with tension and it is great for a first project.
Inspired to start weaving? Here's where you can buy your first Rigid heddle loom:https://woolery.com/weaving/weaving-looms/rigid-heddle-looms.html?aff=214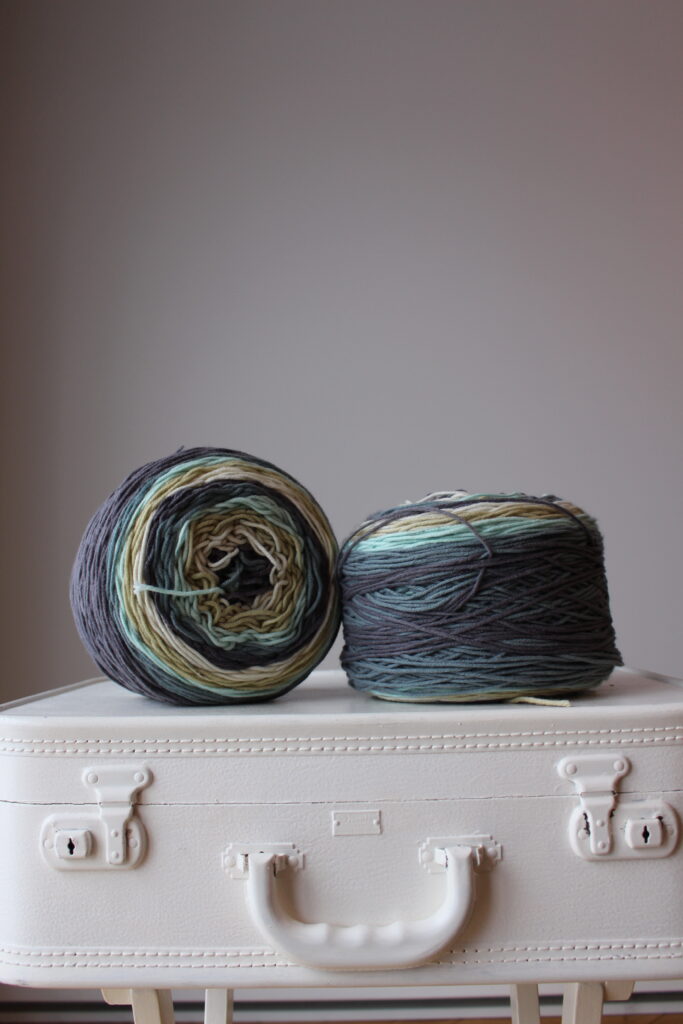 I used a 7.5 DPI (30/10cm) heddle. This is the size of heddle that came with my rigid heddle loom. No additional purchase was needed!
Let's get the project started!
Now let's start warping! As I went along, the stripes of the scarf were slowly forming, without having to make color changes. That's the magic of the yarn cakes! They allow you to have a multicolor scarf, without having to buy many balls of different color.
I used almost all of the first ball during the warping.
Then I was time for the threading. It went quite fast since that the yarn and the heddle size are big. This helps not getting discouraged during a first project!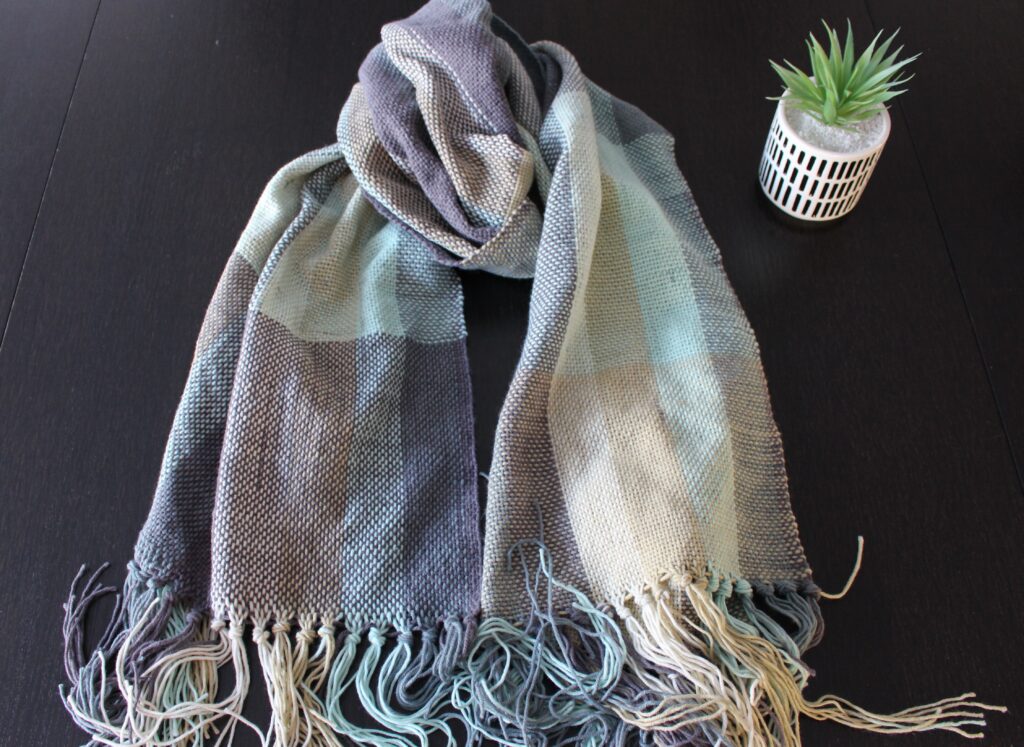 Then I attached the warp onto the front. I fixed the tension and it was good to go!
I started by weaving a few rows of scrap yarn to separate the warp threads evenly. Then I started weaving. This is when the fun began! But I must warn you: it's highly addictive!
Once this ultimate beginner's scarf was done, I cut if off and I started unrolling. I must confess, it is so rewarding to see a piece of your work coming into shape. Notice again the effect of changing colors. It almost looks like plaid, but I never had to make any color change, in the warp nor in the weft. Magic!
The final step was to fix the ends with some knots. This will prevent the weaving from unravelling. And just like that, you have a nice scarf and everybody will want you to weave one for them!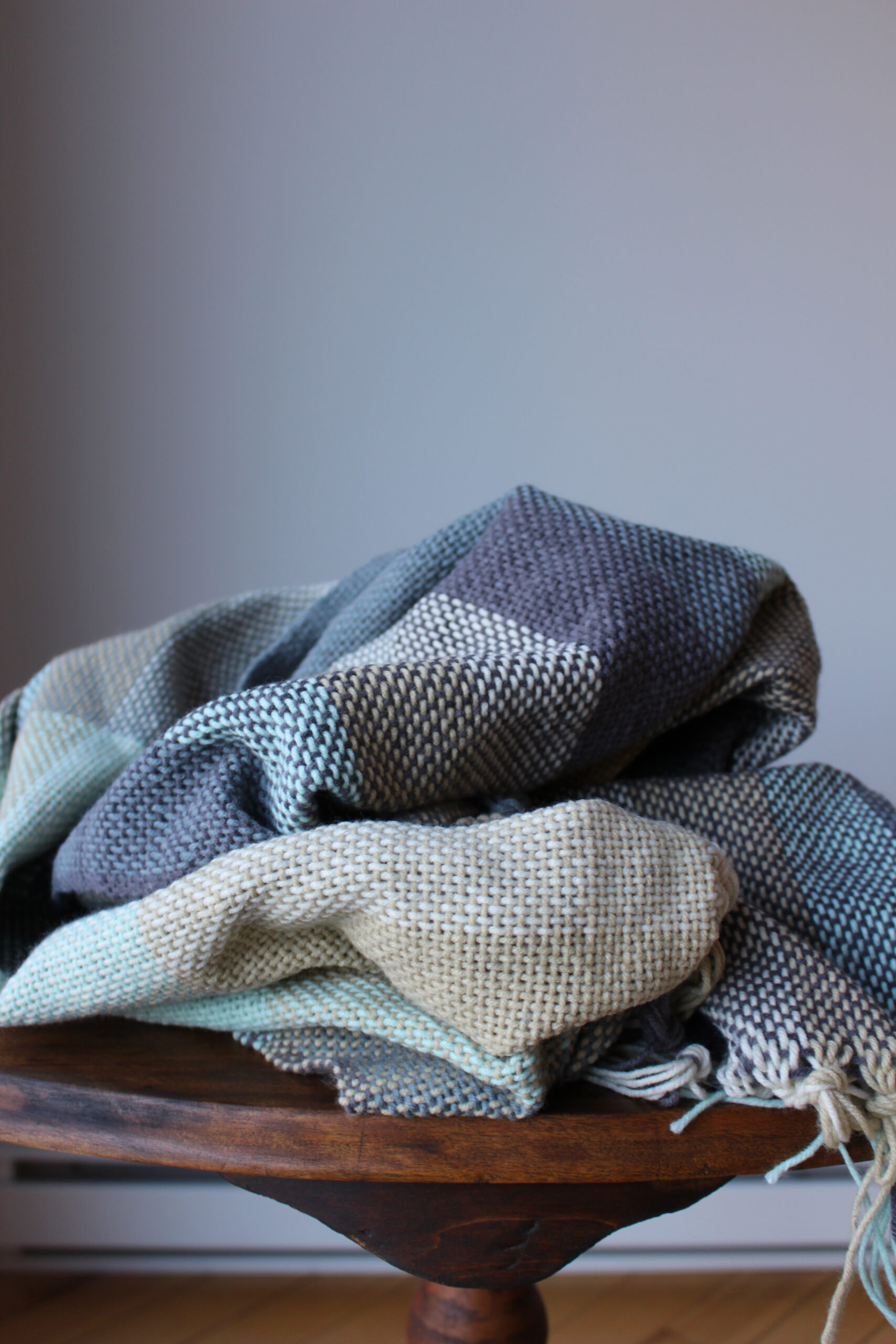 What to Weave Next?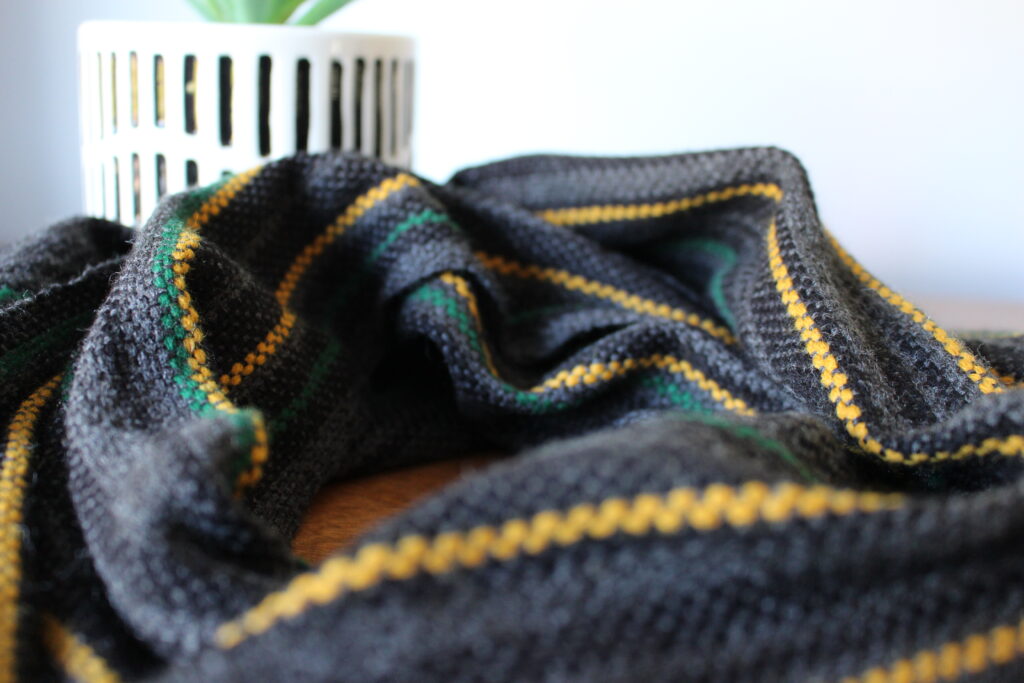 Weaving a Man Scarf
Learn how to make a nice man scarf using a random pattern and beautiful colors.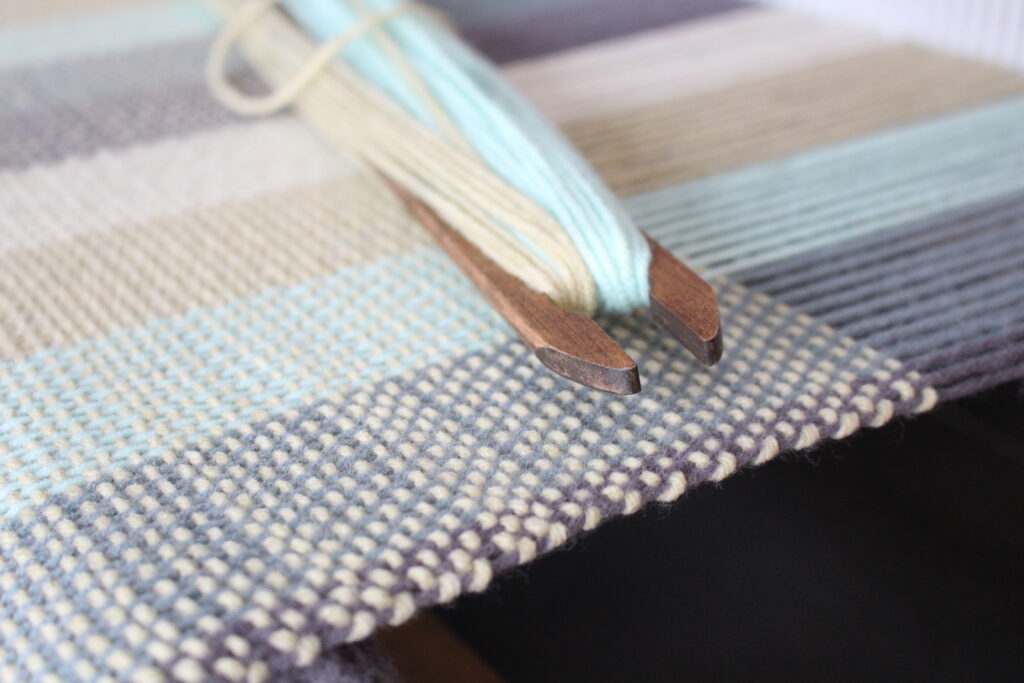 Neat Selvedges
Learn everything you need to know the achieve nearly perfect edges.